Other Client Testimonials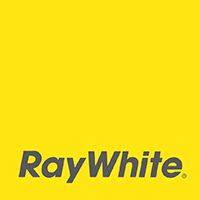 Ray White Lower North Shore, Cremorne & Crows Nest
Axia Office has supplied and serviced our office equipment for a number of years. They've been very helpful in showing us how to reduce our print costs, in particular colour documents which have become an integral part of our sales and marketing campaigns.
We now have high speed colour multifunction printers in both our offices producing vivid colour prints at a fixed cost per page.
As with all equipment service issues arise from time to time, however the support provided by Axia's technicians are always prompt and professional. We're very pleased with our relationship with Axia Office.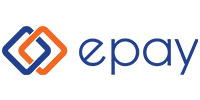 Epay Australia
Just a short note to thank you for your initial and ongoing high level of service we've experienced from Axia Office in the 9 years we've done business with you so far.
Your proactive approach to proposing the latest in technology, whilst saving us money on our existing spend by closely monitoring and matching our changing needs with the right managed solution are greatly appreciated. The pre and post-sales service and support has been exceptional, with priority response to our (rare) service and consumable issues, a real credit to those working in the technical team and back-office.
I have no hesitation in recommending Axia Office to other businesses and would be happy to expand on this with any prospective clients on request.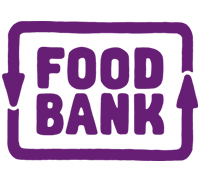 Foodbank NSW & ACT
The Axia Office team were very understanding regarding the replacement of our office photocopiers and printers with minimal disruption to the running of the business.
Axia Office provided a good review of the machines we were currently using and how they could assist us going forward.
A friendly team who were excellent to deal with.
The installation of the new machines was quick and efficient and the installation team were more than happy to help with any questions we had.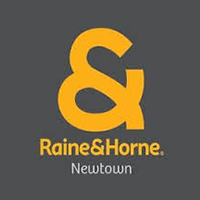 Raine & Horne Newtown
Just a short note to say thanks for the way you have assisted in the smooth running of our office over the past 5 years, specifically our photocopying and printing requirements.
As you know our printing and photocopying needs were being handled by one of your competitors and if I said their service was incompetent then that is probably being a bit generous. During the period they were responsible for the supply and maintenance, the copiers consistently broke down which culminated in a photocopier being removed from our office for over a month because they could not fix it; admittedly they did supply us with a replacement which appeared to be a 1970's prototype and was worse than the one that didn't work causing much disruption in out office.
Since you have taken over, the supply, maintenance, and service we received has been outstanding. On the occasions when a service call has been logged the response from your team has been rapid and the service technicians are extremely helpful and welcome onto our premises anytime.
Your forward planning in identifying our future requirements based on our printing volume, has enabled our office to keep printing, copying and generally communicating with our clients, which as a real estate agent is vital. Simply recognising that the machine doing the highest volume is also the oldest and suggested we rotate them around to minimise any maintenance issues and hence downtime means that you are considering our needs other than when you are selling the machines. Recently you advised me of a buy-back option on one of our copiers that was not yet out of contract, the end result was cheaper lease payments and far cheaper printing costs, thanks.
Once again thanks, from the moment we first meet your no nonsense straight shooting has been supported by your team and means that you will be providing equipment to us for many years to come.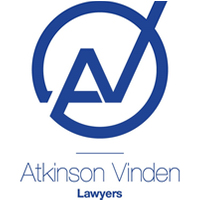 Atkinson Vinden Lawyers
Brad Keen contacted us shortly before our copier rentals were due to expire to suggest that we consider a print management plan to cut costs and simplify our equipment operation by bringing all of our equipment, service and consumables under one supplier. As we also operated a dozen well known brand printers he suggested he calculate how much all the machines were costing to run before making a recommendation.
The first stage involved calculating the number of pages we printed and copied each month. Brad extracted meter reading reports from each machine over a 6-month period to ensure the effect of any peaks and troughs were eliminated. He then ascertained all costs associated with the machines from the various suppliers.
His report was professionally presented and it clearly set out how we could upgrade our equipment and save money; however even after checking every facet of the report to confirm his findings, I still thought there had to be a 'catch' somewhere. It was my confidence in Brad and the continued service and professionalism he had extended to us through AXIA / Graham Hall over some 6 years previously that convinced us to proceed.
Everything promised was delivered – installation and changeover to faster, more reliable machines was done with minimum interruption, our costs have been reduced, there is less work for our accounts department with a single supplier and we continue to receive the excellent service we have experienced from Brad and AXIA over the past years.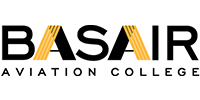 Basair Aviation College
I wish to advise that Shannan and the whole Axia Office team have been our printing solution for more than 5 years now. They have supplied us at 3 operating locations in NSW and QLD and have always had our best interests at heart. They are extremely quick to resolve any issues and excellent at providing the optimum printing solutions for our ever-growing business. I would highly recommend them to anyone.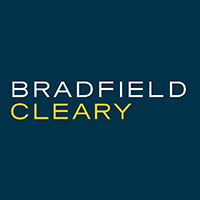 Bradfield Cleary
We have enlisted the services of Axia Office from 2011 in which Shannan Dodd, their Account Director has assisted us.

We have been extremely happy with the level of service and professionalism he gave us. We found Shannan to be very knowledgeable and trustworthy as well as a great communicator throughout the process which included us temporarily moving our equipment to another premises whilst we renovated. We have recently recontracted with Axia Office as we are so happy with the company and Shannan. I have no hesitation in recommending Shannan and Axia Office for their printer services.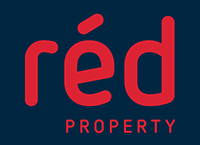 Red Property
After many years of resisting pushy Printer Salespeople, the need to replace our machines was getting desperate, trying to negotiate with our current suppliers was unpersonal and not helpful. Then we met Ben Fitzpatrick! WOW this was someone who came into the office to introduce himself and then came back to sit down and go through our options in general terms which I could understand and then put everything he said in writing. However I was still sceptical and checked with other local businesses who had Axia Printers, no one had a bad thing to say. We leased two new printers for our office and couldn't be happier. The after sales service is just as good as the sales pitch itself which is rare in the Printer/photocopier world. I would highly recommend Ben and the team from Axia for any of your printer/copier needs.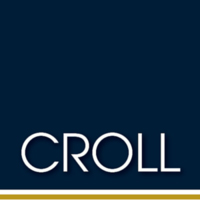 Croll Real Estate
We have been working with larger, big brand service providers for decades and have constantly battled inconsistent service, repair delays, toner outages and at one point, a photocopier that consistently jammed. Since signing up with Axia, we have enjoyed a far more personal service. Any concerns or service requests are dealt with same day and toner is issued and delivered prior to the machines needing refills. Ben Fitzpatrick also managed to reduce our monthly costs which means great service, great value. I would highly recommend working with Axia Office.
Contact us to find out how we can help you save on your business printing costs.
Obligation free quote
Exclusive Unlimited Print Plan
Award winning brands of photocopiers and printers
Build a long-term relationship with a Trusted Partner