Posted:

September 09, 2021

Posted:

September 07, 2021

Customers have a wide range of options to choose from, when it comes to purchasing photocopiers and printers for their business.

Read more >

Medical authorities advise the best way to protect yourself & others is good hygiene, including: Covering your coughs and sneezes with your elbow or a tissue

Read more >

No matter if you are leasing, renting or purchasing your photocopier or printer, it is vital to have it under a maintenance plan with a professional service provider like Axia.

Read more >

Multifunction photocopiers are an integral part of the workflow of most businesses. Professional advice is essential to avoid making a costly mistake.

Read more >

Recently Foodbank reached out to their corporate partners to participate in National Volunteer Week over the 17th-23rd of May 2021. Axia were quick to jump on board and help out with a day of volunteering in the warehouse packing emergency food relief hampers.

Read more >

Pharmacies pose a unique challenge for printing documents. There is rarely enough space for a larger photocopier, and limited counter space is dedicated service customers prescriptions.

Read more >

If you're in the market to purchase or rent a photocopier or multifunction printer for your business, few factors that determine the cost to lease a photocopier are

Read more >

Most businesses don't give too much thought to their printers and photocopiers unless print quality is poor

Read more >

Another recent success story was with a medical practice in the North West of Sydney. They had 3 different locations and a multifunction printer/photocopier at each location under a managed print contract.

Read more >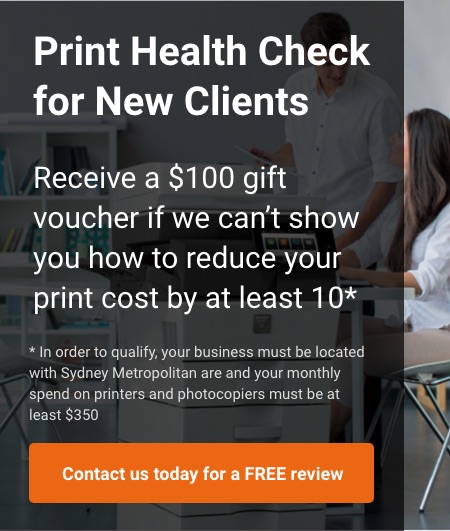 Contact us to find out how we can help you save on your business printing costs.
Obligation free quote
Exclusive Unlimited Print Plan
Award winning brands of photocopiers and printers
Build a long-term relationship with a Trusted Partner