ABOUT
Axia Office was founded in 1996 by Brad Keen, our current Managing Director, after Brad acquired Grahame Hall Business Machines, a well respected organization that specialized in quality business equipment, that had been founded 50 years earlier.
Brad and the dedicated Axia Office team have worked hard to establish Axia Office as one of the most respected and knowledgeable business equipment companies in Australia. Axia Office are recognised for offering an extensive range of office and business equipment solutions, efficient service and exceptional support. We are committed to working with our customers to support all their office equipment needs.
Axia is a Greek word meaning capable, worthy or valued – and these traits are what we're all about.
We are dedicated to giving you a best price guarantee for our printers, multifunction printers and toner cartridges.
Our professional team is committed to offering you expert advice on every purchase you're considering as well as after-sale technical assistance that'll make life just that little bit easier.
What we offer:
GLOBAL BRANDS, WIDE RANGE OF OFFICE EQUIPMENT
If there's a brand you've heard of we probably stock it. We offer a vast range of global and boutique brands of mono and colour multi-function printers, laser printers, scanners, fax machines, electronic labelling machines, paper shredders, binders, laminators and paper folding machines.
INDEPENDENT AND IMPARTIAL ADVICE
We know our products. Back-to-front and inside-out. This allows us to offer you expert advice that results with you selecting something that ticks all your boxes. Our independence from any brand in particular also means that we are unbiased, ensuring the best possible outcome for you and your budget.
PRINTER & OFFICE EQUIPMENT SALES
We offer buying guides for printers and other office equipment. However, if you require any further assistance, please do not hesitate to call us on (02) 9975 0888 or 1300PRINTERS. We will do everything possible to ensure you purchase the product that will best suit your needs.
AFTER SALE SERVICE
Our level of care doesn't stop after you purchase with us. We're committed to quick, reliable and pro-active service that'll ensure a consistent high standard of output from your photocopier, multi-function device or laser printer during its effective life. So, in the unlikely event that a problem arises you can turn to us for unrivalled support.
TONER CARTRIDGES, INK CARTRIDGES AND SUPPLIES...FOR LESS!
We understand your frustration with the cost of most toner or ink cartridges. It's a cost that always comes along when we really don't need it. That's why at Axia Office we are committed to offering the best prices for toner cartridges and consumables. We regularly compare our prices against our competitors and find that we are consistently 20% cheaper than the leading national retailers for toner cartridges.

At Axia Office we offer the full range of original and compatible toner cartridges for all the leading brands of laser printers, multi-function printers and fax machines. Orders received before 3.00pm on business days are shipped the same day for delivery the next business day to Capital cities and within 48hrs to most regional areas. We deliver free of charge anywhere in Australia for orders over $100, while a minimal shipping fee of $8.25 is charged for orders of less than $100.
WE GO THE EXTRA MILE
Yes, we do offer cheaper prices and a huge range of top brands across all our lines. But we won't stop there. The team here at Axia Office is always thinking of new ways to support our customers.

For example, we also offer software that sends an alert when the toner in print devices connected to your network gets down to a low level. The software eliminates the practice adopted by most businesses of holding spare toner cartridges for each printer model in their fleet so as to avoid running out of toner or to take advantage of special bulk buy rates. Almost always, expensive toner cartridges are held when a printer fails and is replaced. Now you can avoid this!

And, you should know that our prices for individual toner cartridges will match any bulk purchase price. This means you can free up some working capital and you'll never have to dispose of unused toner cartridges again. The software also helps eliminate the expensive practice of replacing toner cartridges before they've expired.

Want to know more? Contact our friendly staff on (02) 99750888 or 1300 PRINTERS (1300 77468377).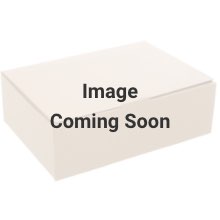 OFFICE PHOTOCOPIERS / MANAGED PRINT SERVICES
We also have a commercial division that specialises in the sale, lease and rental of office multifunction copiers & printers and managed print services. We're in a unique position to help you because no manufacturer can be independent, nor can they offer the best product in every segment of their market. We can offer independent and unbiased advice on managed print solutions to Sydney and nationwide clients because we're authorised dealers and service agents for office photocopiers, colour multifunction printers and laser printers from Sharp, Oki and Fuji Xerox; between them they offer the best colour and mono solution for every application.
A Managed Print Plan bundles the cost of photocopiers, printers, toner cartridges and servicing to provide a fixed cost for you without any initial outlay. You'll be amazed by the savings you can make from day one.