A4/A3 26ppm Colour Laser Multifunction Printer & Scanner
The award winning high quality Sharp MX 2651 26ppm colour and black white multifunction device offers a range with the best fit for any small to mid-sized business with affordable printing cost.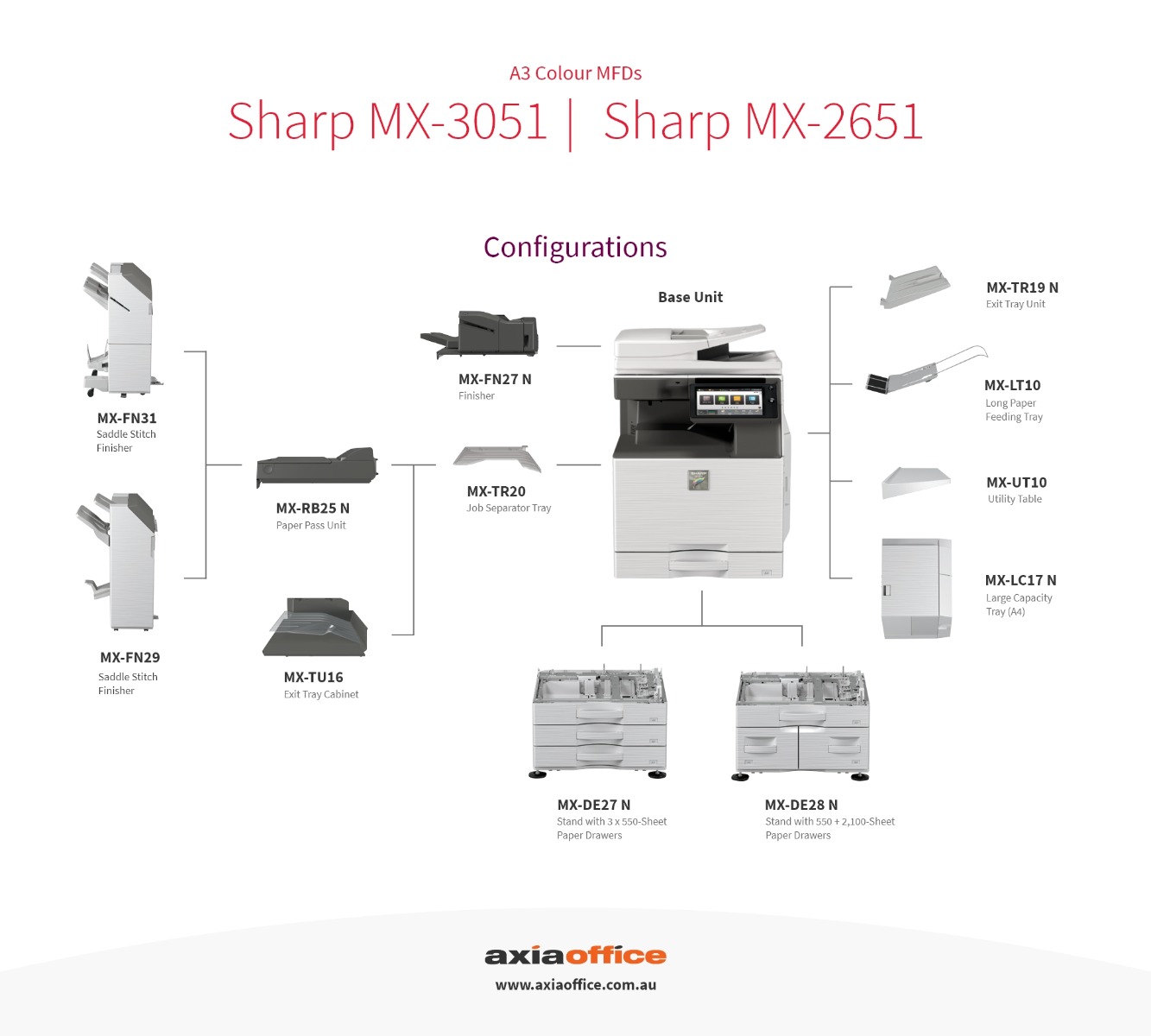 Print and Copy Speed: 26 ppm in colour (A4 size), 15 ppm in colour (A3 size)
Scan Speed: Copy Mode: B/W 80 opm / Colour 41 opm (1-sided); Scan Mode: B/W & Colour 80 opm (1-sided)
Leading Edge Multi-Layered Security features
Boost Efficiency and Productivity
Maximum Paper Capacity: Quick Folder: Max: 10,000 pages or 1000 files; Main/ Custom: Max. 20,000 pages or 3000 files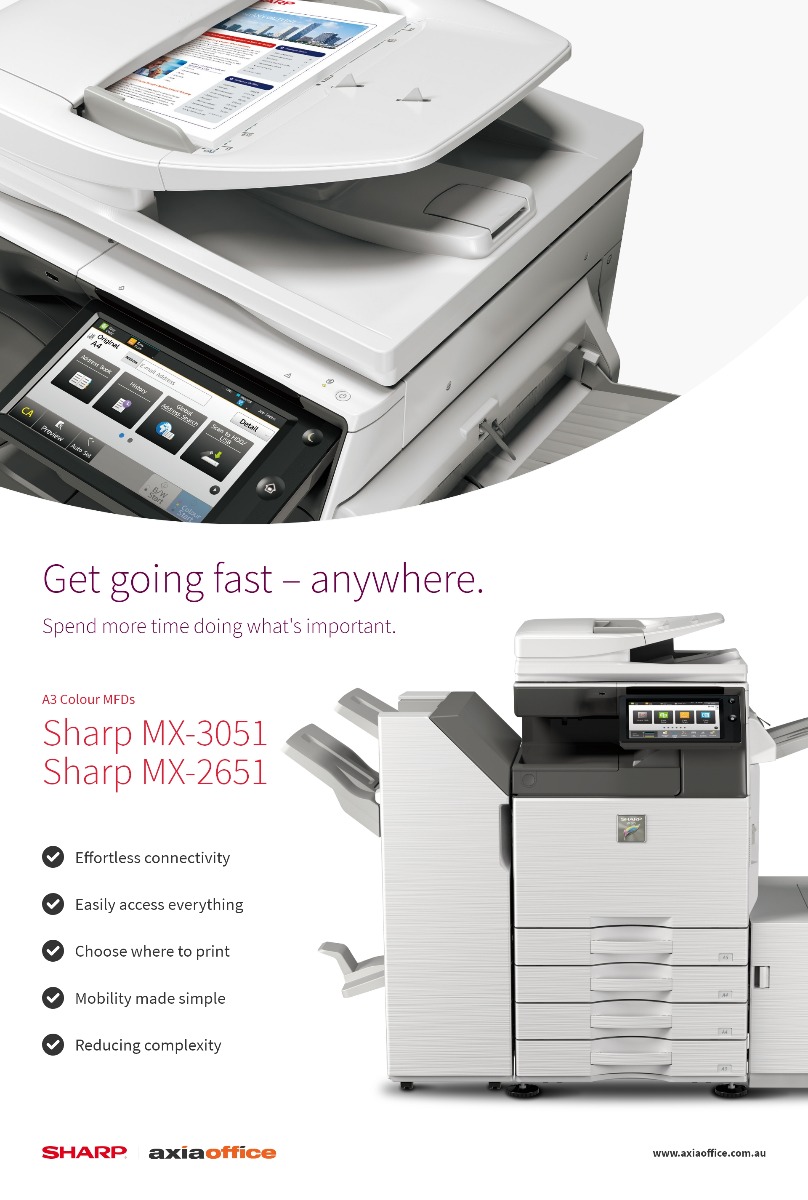 Sharp Photocopiers:
The powerful Sharp print and scan features and easy to use interface was recognised by winning the Buyers Lab (BLI) "Pick of the Year" award in its class.
Quick and easy to operate with a tiltable 10.1" touchscreen control panel, it packs convenient innovations that boost productivity including the ability to drop any menu icons onto the home screen to suit your needs.
Other features include a reversing single pass feeder and efficient storage with a high capacity 500GB on board hard disc drive.
Walk up printing and scanning is possible without logging into your PC, simply insert a USB memory stick in the device.
The print release feature allows you to print off jobs whenever you want, to avoid the risk of leaving important documents unattended on the printer.
Scanning directly to cloud services or OCR documents into searchable PDFs or editable MS Word files can also be included.
The Sharp Copiers MX-2651 has been validated by the Protection Profile for Hardcopy Devices (HCD-PP v1.0) and provides the most advanced level of security demanded by business, government, and military to safely handle the most confidential information.
Our Sharp Copiers Print Management Plans: